Prevention Tools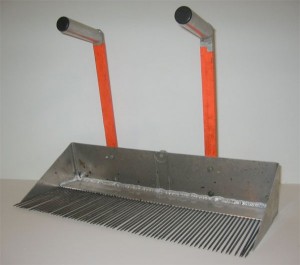 Blueberry Rake
A long, 2-handled blueberry rake design was tested and proven to increase productivity, require less force and reduce pain amongst farmworkers. A two-year follow up showed over 70% of those interviewed now use a long handled rake.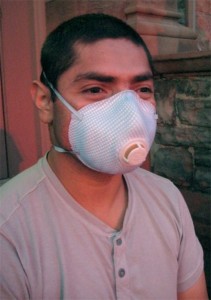 Dust Masks
Use while working in dusty environments
Two-strap, NIOSH approved masks provide the most protection
A tight seal is needed to keep dust or mist from being inhaled. Facial hair can interfere with seal.
Replace mask when it becomes dirty or difficult to breathe through
Store slightly used masks in a paper bag
To put on a mask: place under chin and bring the lower strap over your head so it rests at the base of your neck, then bring the top strap over your head and place at the top of your head, above your ears
Do a "fit test" each time
Respiratory Protection
When protecting your lungs, you must match the respirator to the job you will be doing. There are two categories of respiratory protection:
Air purifying – removes contaminants from air. This type of respirator works on a filter system and can't supply oxygen. Air purifying respirators are the type most often found on farms. Many different types are available to filter dust, mists or chemicals.
Air supplying – provides clean air and can be used in dangerous areas such as silos and manure pits. Special training is needed to use & maintain this type of respirator.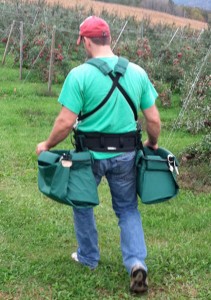 Apple Bucket
NEC researchers designed an ergonomic hip belt designed to reduce pain and strain among orchard workers. The belt redistributes weight from the upper back, neck and shoulders to the hips. It has been shown in laboratory and orchard testing to significantly reduce the load on several key muscles. Currently researchers are field testing different belt options to arrive at one universally preferred model.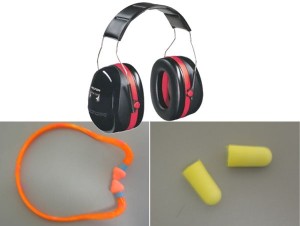 Hearing Protection
Many farmers have damaged their hearing because most tractors and machinery exceed
safe noise levels. You can protect your hearing by reducing the noise exposure around you
and by wearing hearing protection. The Noise Reduction Rating (NRR) measures the amount of noise in decibels (dB) that the hearing protector blocks out. The higher the NRR, the more protective it will be. Earmuffs are easy to put on and take off, and can be worn with reasonable comfort for long periods of time.Earplugs are available in preformed, custom-molded or foam inserts that conform to your ear canal. They generally work best if you don't have to put them in and take them out of your ear. Careful handwashing is a must when using this type of protection.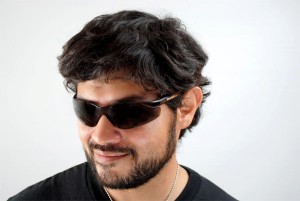 Safety glasses
Eye Protection
The eyes are the second most common site of injury in farm-related incidents. It is estimated that 90% of all injuries to the eyes can be prevented. You should always wear eye protection if you are working around flying objects, glare, liquids or a combination of these hazards. Choose an option with UV protection for outdoor work.
Use ANSI "Z87" safety glasses to protect the eyes. Prescription safety glasses should have lenses at least 3mm thick.
Safety goggles should be worn whenever there is a danger of splashing liquid or chemicals getting into an eye.
Face shields protect your eyes and face from flying particles and sprays.
Why wear safety glasses at work?
Prevent eyes from being red and irritated at the end of the day
Protect eyes from incidents with tools and machinery
Keep pesticides and chemicals from getting splashed in the eyes
Prevent eye injury from sharp objects like branches, rocks or metal
Protection from the sun and from ultraviolet rays
Prevent dirt, dust and pollen from getting in the eyes and causing irritation
Prevent problems like conjunctivitis, pterygium and growths on the eye
Easier to see clearly in bright sun