Cultural Competence:
Principles and Resources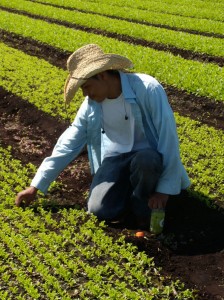 Effective communication across cultures
Why culture matters: Research shows that a patient's cultural background has a large influence over how he or she experiences illness and understands the clinician. The more diverse the patient population, the greater the risk of misunderstanding and patient non-compliance with a care plan.
Ways that patients' culture may affect health care
Communication Style — oral vs. written, eye contact and facial expressiveness, direct vs. indirect, questioning vs. accepting, group vs. individual, fotonovella vs. video vs. brochure etc.
Time orientation — present focused vs. future focused, ownership of time vs. low priority on scheduling, oriented to needs of group vs. those of self.
Nutrition — role of food in health and illness, perception of body size and health, availability of traditional foods and connection of food to cultural identity.
Family relationships — traditional family units, marks of childhood, adolescence (if it exists), adulthood, and old age. Decision making in family roles, childbirth practices, sexual practices, child-rearing customs, role of harmony vs. individual expression.
Health Beliefs — causation of wellness and illness, level of self-determination, use of traditional healers, lay advisors, Western medicine, complementary and alternative medicine, and priority of health care.
Education — formal and informal, gender differences, literacy level.
Religion — interface between religion and health, separation of mind-body vs. unity, role of religious community in health provision, fatalism vs. personal power.
Research (2) has demonstrated that a lack of awareness and culturally competent behavior has resulted in health disparities for minority populations at three levels:
Organizational level (workforce)
Structural (process of care)
Clinical (provider-patient interactions)
This section focuses on the third component, cultural competence at the clinical level. The following resources will assist you in effectively communicating with your patients.
Tools and resources for effective farmworker patient communication
Checklist of patient questions to elicit key culturally mediated health beliefs (Explanatory Model)
Key considerations when using an interpreter or translator
Variations in employment context among farmworkers that may affect health care
Online training for effective cross-cultural patient communication
Resources for understanding farmworker cultural groups
General demographic characteristics of U.S. farmworkers, regional differences (NAWS)
Additional resources by cultural group